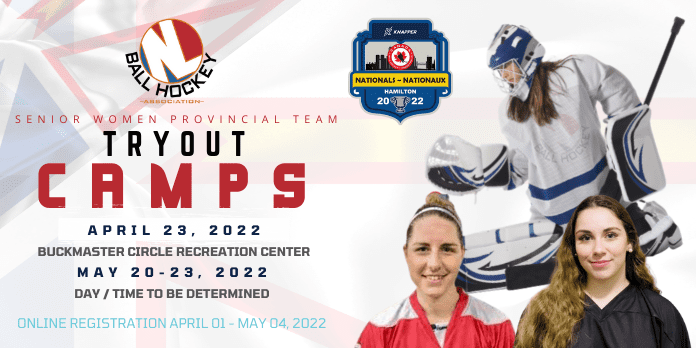 Team NL Senior Women Tryout Camp
Team NL 
Senior Women will be having two (2) tryout camps prior to team selection.  
The first tryout camp will be held on Saturday, April 23 at the Buckmaster Circle Recreation Center.  
Times are as follows: 10:00-11:30 and 5:30-6:30.  
The second tryout camp will be held May 20-23. 
Day and times to be determined.
All interested players will be required to register prior to May 4 using the following link:
NOTE: This includes participants attending the camp(s) and those who are not able to attend camps due to location.
The cost for one (1) camp is $30.  Included in this fee is player insurance for the NLBHA ball hockey season (April 1, 2022 – March 31, 2023).  If a player attends the first camp and decides to attend the second camp the cost would be $20 and this can be paid directly to treasurer@nlbha.com